One of the major challenges faced by new bloggers is to manage different aspects of their blog single-handed. They generally work solo and it could be intimidating to manage different technical and content-related activities without any help. Thankfully various automation plugins will help you fully manage your blog with next to nil efforts. All you have to do is to go through some admin jobs (settings, configuration, set preferences, etc.). It will trigger an automated workflow to suit your specific needs and requirements. Right from scheduling social media posts to establishing automatic communication between diverse applications- these plugins offer you many sophisticated ways t manage your blog like a pro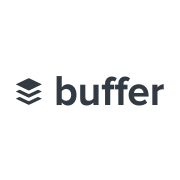 Buffer App
Social media management is one of the major concerns of any blogger. Buffer app makes things easier for you by automating social post schedules. For instance, instead of creating and posting individual social media posts every single day, you can dedicate an entire day to wisely scheduling your posts that precisely aligns with your content calendar/relevant events. Along with social media post management, it also eases and compresses some tedious processes like directly pulling out the image from the URL and adding it to a tweet. It relieves you from the long process of first saving images to the Smartphone and then adding them to tweets/posts. In short, this app allows you to streamline social post scheduling and automates tedious processes thus saving your time and efforts.
IFTTT
The full form of IFTT is if this then that. As the name suggests this app allows you to create smart automated workflows by giving standing instructions to different applications so that they can automatically coordinate with each other and work in tandem towards a specific purpose. You can set a specific activity that triggers the coordination between multiple applications. For instance, you can connect your WordPress blog and Facebook and instruct them through IFTTT that each time you hit the publish button for any new post the same shall automatically get shared on your Facebook account. There are many ways in which the IFTTT app can automate and streamline your work.
WordPress App
This app empowers you to blog on the go. Here you can find all the key features for blogging like composing and publishing a new post, comment reviews, monitoring, etc. It is a great tool for bloggers who travel frequently and need a convenient handheld way to blog while moving between different places.
Aweber App
If you just wish to get quick info about the key stats like subscription volume, etc. then Aweber is an ideal choice for you. This app allows you to monitor the number of people who have subscribed/unsubscribed to your blog, check the performance of automated responding sequences, and get the report of any specific activity by applying relevant functions.
Evernote App
To create an engaging blog post, you need to do detailed planning which includes taking important notes, making a to-do list, and aggregating information from different sites to a common location that can be accessed from any device. Evernote is a superb app that helps you execute, organize, and streamline these disparate activities and access the updated information through any device of your choice. All the activities can be synced to multiple devices which means that all changes are universally applicable and you can always get the most current information whether you access it from mobile or laptop (or just any other device).
Google Analytics App
Google Analytics fetches you the downloadable reports about most recent changes in actual time. These reports are shareable which means any major change can instantly be communicated to the relevant professional/agencies even on the go.
Conclusion
Managing your blog becomes challenging if you work solo. However, there are some powerful plugins to make things easier and streamlined. These plugins allow you to automate the entire workflow and compress tedious tasks into a single click. By wisely installing and using such plugins you can not only quicken the management processes but also avoid mistakes and discrepancies. It saves your time and efforts that you can use for other mission-critical activities like content research, monetization, etc.