Manage all your WordPress websites from one dashboard
WPCentral is a centralized dashboard to manage multiple WordPress websites. You can manage your WordPress plugins, themes, backups, updates, etc. by the click of a button !
Add. Manage. Change
A centralized single panel to manage all of your WordPress websites from. Save the hassle to login all your website's dashboard separately and manage infinite number of WordPress websites for free.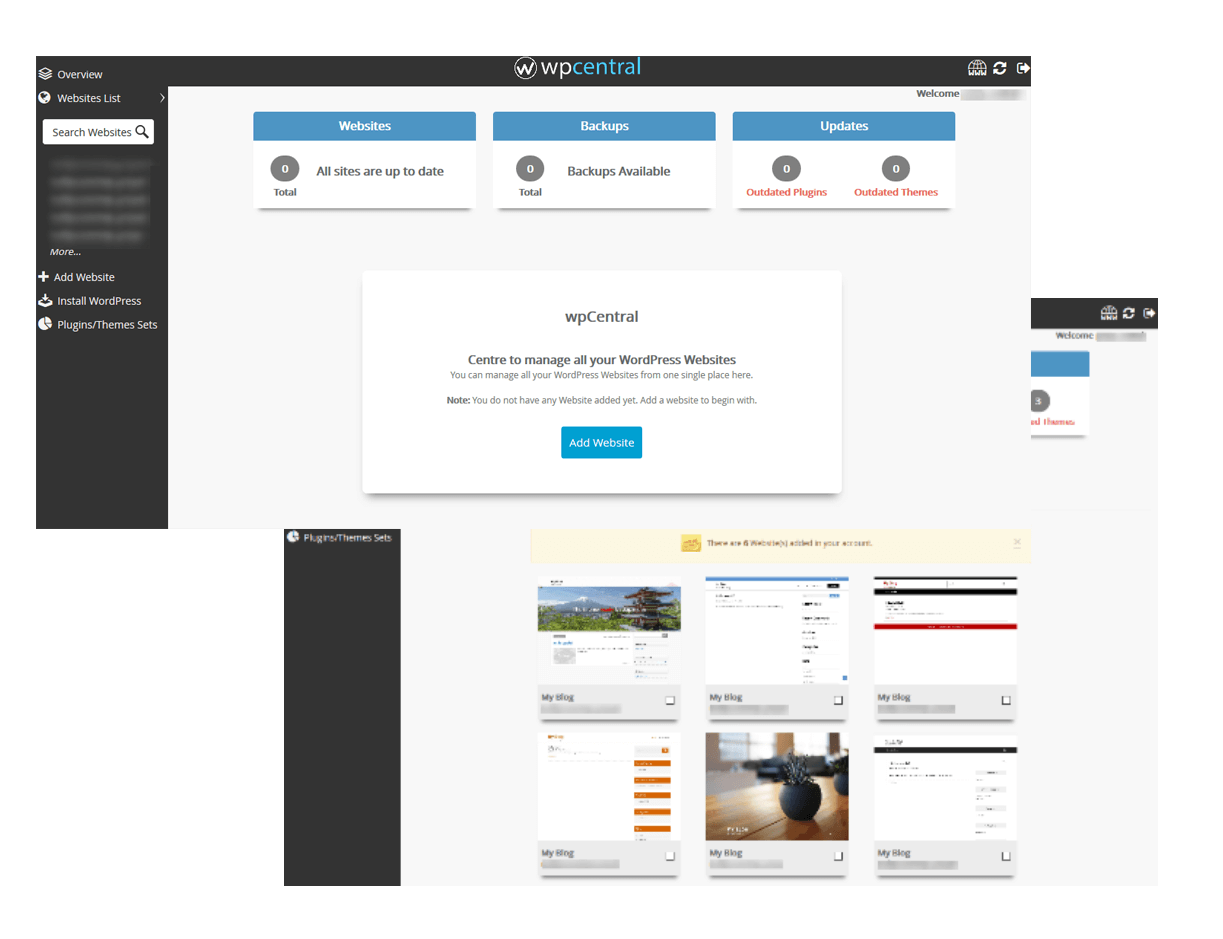 Intuitive dashboard for infinite WordPress Websites
Set up your wpCentral Panel in an instant, add your websites and you are ready to start automatizing your tasks.
Operate the software in real time from any device
Whenever, wherever you feel the need to check your Websites, you can login to one single panel and monitor all your websites at once.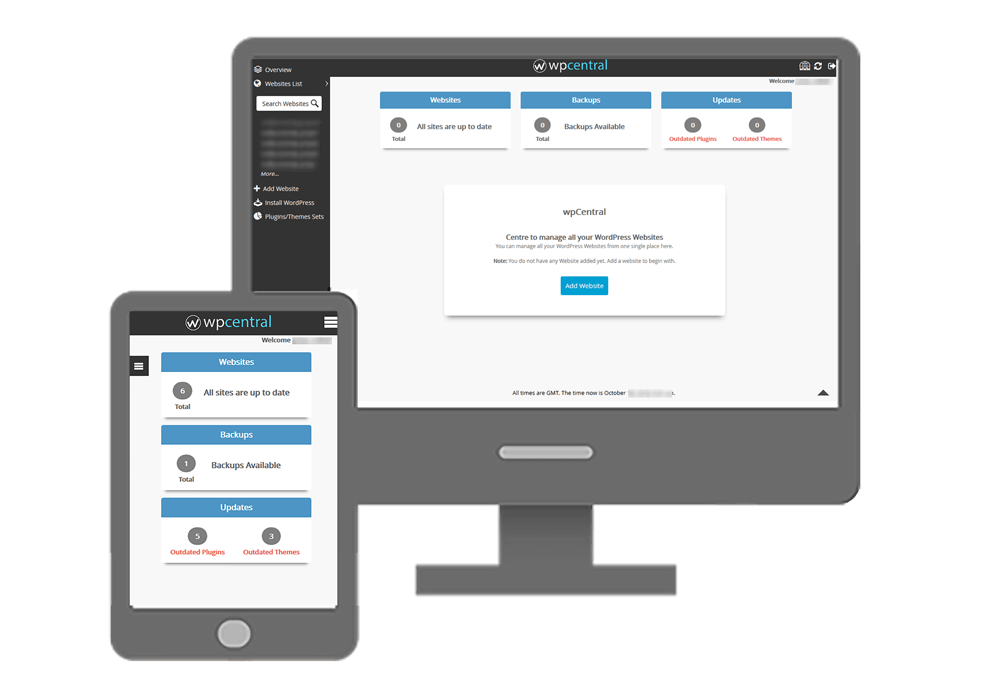 All that you can do with wpcentral