The user experience plays a vital role in determining the popularity of your blog. The main factor is speed. People are attracted to the websites that load fast and don't test their patience. Caching can help you a great way in the same. In this blog we are going to mention some of the best caching plugins that you can use to boost your page loading speed.
What is caching?
In technical terms the term caching refers to storing file copies in a temporary location with an objective to access them quickly whenever needed. So, during the subsequent visits to your website the visitor can quickly access your site due to faster page loading speed. In short it reduces the time needed for fetching HTML, JavaScript, CSS and image resources which in turn slashes the latency and boosts your webpage loading speed.
Some of the ideal caching plugins
Now let us see this curated list of some of the ideal caching plugins that can help in increasing your site loading speed to attract more visitors:
WP Rocket
WP Rocket is robust caching plug-in with instant setup and easy configuration along with highly optimized caching environment. The plug-in uses multiple sophisticated technologies like JavaScript, CSS minifying and HTML. Moreover the Lazy loading further speeds up your site by scheduling the image loading only when it is visible on visitor's browser.>
WP Optimizer
WP optimize comes with strong database cleaning capabilities and image compressing features along with other higher end caching capabilities. It offers multiple options to add speed to your site:
· Clean the database: The clan the database plug-in deletes the unnecessary data in the database and tidies up your tables that can accelerate the website loading speed. Moreover the image compression tool converts huge images into compressed fields that further boost page loading speed.
·         Caching: The Caching is another essential aspect that is equipped with most powerful caching features.
SG Optimizer
Developed by SItegruond the SG Optimizer is a plug-in specifically for site ground hosting services. It allows you to accelerate your website performance with the help of different features like:
Salient features
· Dynamic cache and Memcahche configuration
· Automated cache purging that can be enabled or disabled as per requirements
· An easy provision to confirm if cache is working fine on your pages.>
· An extensive control over enabling or disabling minification of different files/scripts like HTML, CSS and JS resources
· You can also remove the support for query strings/Emojis from the static resources.>
· Individual or bulk image optimization option.>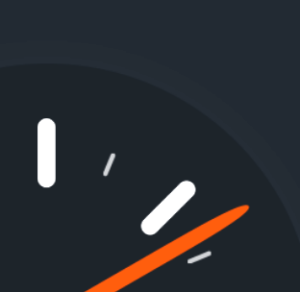 WP Super Cache
The best thing about WP supercahce is that it is developed by the Automattic the company behind the WordPress and so it is specifically designed to meet the caching requirements for WordPress sites.
With this plug-in you can easily generate the static html files from the WordPress blog. The plug-in automatically processes the bulky WordPress PHP scripts on your site and then fetches static HTML files to the site visitors which helps in accelerating the page loading speed.
It offers you three options:
· Simple: Best caching method which doesn't require the PHP file editing or .htaccess file configuration. >
· Expert: By modifying the ,htaccess files you can offer extensively cached HTML files for a superfast speed. As the name suggest it requires you to have certain expertise and involves some manual efforts.>
· WP Super caching: It offers personalized caching experience for your known audiences like the ones having account on your site or those who have commented on your posts in eh past. It offers more flexible caching method.

W3 Total Cache
Along with caching various aspects of the site the W3 total cache provides seamless CDN integrations (content delivery network) as well.
The high-end capabilities and super easy user interface makes it one of the most reliable plugins in the market. High authority digital brands like Mashable.com, AT&T and MattCutts.com recommend this plug-in. It works wonders on your web server performance and considerably slashes the latency.
It also works well with SSL and Google AMP and supports almost all the hosting environments.>
The plug-in, when used ideally can cut down the bandwidth consumption by up to 80%. It does so with its strong mnification features to finely compress your CSS, HTML, feeds and JavaScript.
Conclusion
In order to enjoy better loading speed you need to minify the files and work on various other aspects of your website. For that you may need to rely on different plugins for the purpose. In this blog we presented a list of various such plugins tat can help you to cut down the latency and enjoy excellent loading speed. The readers are advised to carefully compare the product features, prices and reviews before taking any decision.