The digital landscape keeps on changing and how well you keep up with the latest and upcoming trends plays a vital role in the success of your digital business. For that, you need to proactively monitor the industry-relevant digital trends and change your site to align with the same. In this blog, we are going to discuss some of the present and upcoming trends in the WordPress websites that can play a significant role in maximizing the business potential of your WP site.
Chatbots
The new age AI-powered chatbots are no longer limited to answer the users' queries in a monotonous machine language but have acquired the ability to strike conversations that are both informative and engaging.
These chatbots can independently tackle almost all the general queries and don't act dumb even for more complicated queries. In that case, they can guide the visitor to get in touch with the right personnel- just like a junior staff member routing more specific queries to his manager/team leader. According to a study, out of every 10 conversations, at least 8 will be handled by chatbots by the end of this year.
The wide availability of easy to install WordPress chatbot plugins has further helped in increasing the popularity of chatbots on WordPress sites. The best thing is that these AI-powered chatbots keep on learning new skills and getting smarter with the time based on the number of interactions and studying the available data. With increasing capabilities AI the chatbots are all poised to enjoy burgeoning popularity in the future.
Add Motion UI to the site
With the rising competition in the digital market, it has become harder than ever to attract the attention of users. Keeping them engaged is even tougher. The motion UI adds movement to your sites like beautiful transitions or attractive animations. It effortlessly captures the attention, delights the users and elongates their stay period.
Along with taking the visual experience to the next level, the motion UI also helps the visitors to navigate easily through your site with guided tours. It can also fetch only the required information to the visitors thus saving them from the distraction caused by content clutter. They specifically demanded information that appears only when the visitors perform actions like clicking or hovering the mouse on a certain section/tab.
By wisely using the motion UI you can also take your visitors through the business-oriented sections of your site to improve the conversion opportunities. So the motion UI has everything that it takes to be popular.
It is glamorous, engaging, helpful and business-friendly. If you want to offer better user experience to your visitors and increase our business potential then it is high time to invest in motion UI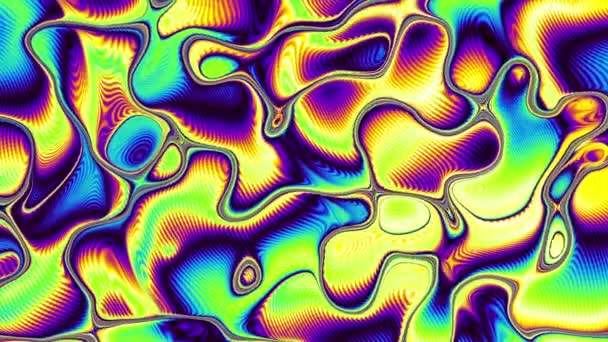 Use Video Backgrounds instead of static images
Video backgrounds can help a great way in leveraging the personality of your WordPress site and you just can't afford to ignore it if you want to make it big in the digital landscape. Compared to the conventional static background the video backgrounds add a lively character to your digital brand.
The beautiful static backgrounds might attract the attention of the visitors but video backgrounds go a mile further and keep the visitors engaged making it difficult for them to scroll further before the video clip completes. In short, it allows you to communicate effectively with your visitors and encourage them to watch and understand the complete message.
There are various ways you can use video background for your site. You can use them for explaining your products, telling your brief brand story or informing the visitors about the latest discount or new products. So there are a number of creative ways in which you can use videos to align with your business needs like branding, marketing, sales or trust-building.
Add voice command feature
We have already seen that how adding the human traits/capabilities to your site can go a long way in attracting and engaging the site visitors. One of the innovative ways to captivate the visor attention is to create voice-activated websites that can actually "converse" with your visitors. Instead of passive actions like typing or clicking the visitors can "talk" to your site and tell them what they need. Using voice commands they can conduct an advanced search, browse through specific sections and initiate certain tasks.
Along with enhancing the search capabilities it also helps in speeding up the browsing by saving them time on typing, clicking, and other manual steps. It can also open opportunities to rank high during Google voice search queries. By adding voice capabilities to your sites you can enjoy the early-bird benefits of this relatively younger trend and with the right strategies, you can even pace ahead your competitors in voice search results, provided you start now (means Today itself!)!
Gamification
Gaming adds fun and makes your site more appealing to the audience. By adding gamification to your site you can keep the visitors glued to a specific section at least for some moments. By effectively utilizing this time you can expect multiple tangible benefits in terms of sales and branding exercises.
If you look around the best WordPress websites they strategically use gamification to increase subscribers, sell products/services and turning stray visitors into the regular audience. A number of WordPress plugins are allowing you to add gamification to your WP site through a small, intuitive process.
By investing some creative efforts you can use the feature to align precisely with your business objectives. For instance, you can create occasion-based games with relevant gifts (like discount cards, redeemable points etc.) during the peak season like Christmas, New Year or Black Friday. You can either use simple quizzes or go for animated games like spin to win to attract more visitors.
Conclusion
The WordPress ecosystem constantly keeps on changing not only because off frequent updates but also due to the different trends in the industry. By wisely aligning your WP site with these trends you can gear up its potential and enjoy better business benefits with fewer efforts in a reasonable period of time. This blog mentions some of the present and upcoming popular trends in WP sites. The readers are advised to carefully choose the trends with which can easily align their sites. It will possibly help them to connect better with the visitors, keep them engaged for long and eventually increase the conversion potential.