Animation makes your blog come alive and transforms it into an interactive platform for the readers that keep them hooked for a long. If you also wish to make your blog lively by adding animation then this carefully compiled list of selected animation plugins will make your task easier. You can compare the different plugins in this list and pick the ones that seem most relevant for your purpose: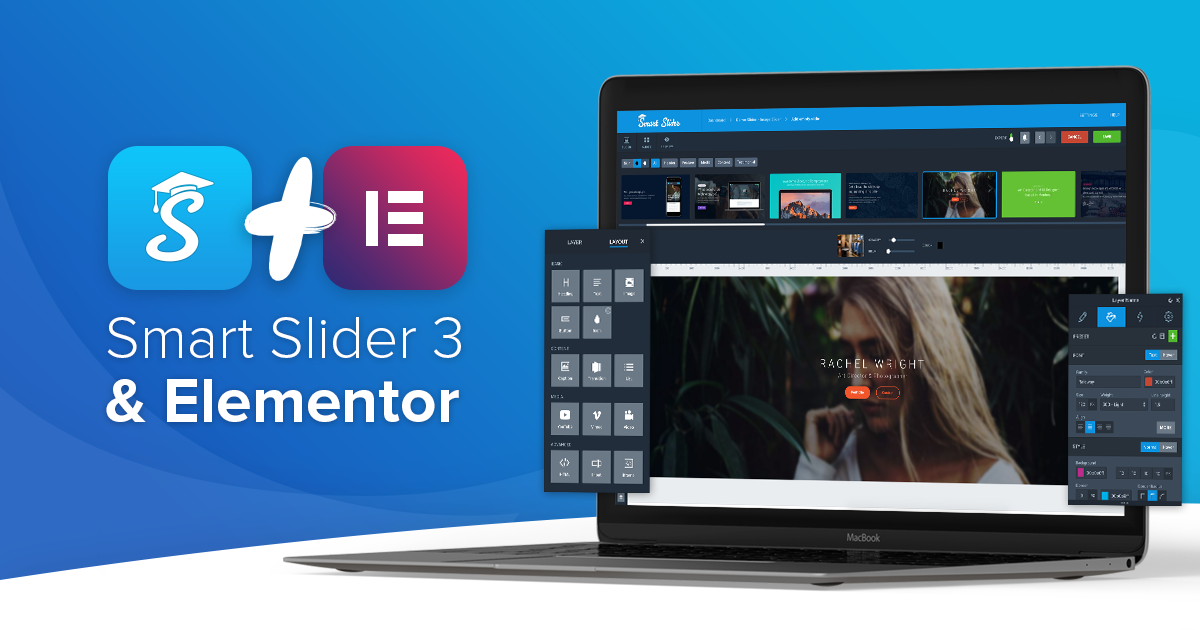 Smart Slider 3
Along with adding sliders this plug-in also allows you to add multiple layers to them. The structure of these layers can easily be customized as columns or rows to ensure the best visual character.
 To make your sliders more appealing you select any of the 9 different animated backgrounds that come with this plug-in. To further uncomplicated the designing process it also provides an instantly usable starter slider shipped with this plug-in. The plug-in is wisely designed with SEO compatibility features and along with images it also supports video files.

Soliloquy
It is an excellent plug-in that empowers you to insert awesome sliders to your blog through a drag and drop builder which means no coding is required at all. With some easy steps, you can quickly create fantastic video sliders to offer a luxurious experience to your audiences. Additionally, it also supports dynamic sliders from your desired external or internal source like testimonials, featured bog posts, or Instagram pics. You can add navigable thumbnail images to transform your blog into an image gallery. You can also add PDF sliders or other formats to offer a remarkable and engaging experience to the site visitor.
Slider Revolution
If you want to create interactive animated content for your audience the slider revolution is a plug-in you just can't ignore. The best thing about this plug-in is that it is strategically designed for beginners and allows them to give a fully professional look to their site with zero technical complications. It provides you over 200 templates so that you can select the one that satisfies your purpose and perfectly blends with your site's look and appeal. To enjoy an extended control you can use its advanced animation settings and presets which require a modest learning curve. With a little practice, you can transform your blog into an awesome, interactive platform for your visitors.
With this plug-in, you can create a variety of displays like sliders, carousels, content modules, hero headers, etc. To offer your site a distinguished look you can also add diverse media elements like images/videos, icons, and more. The plug-in offers in-depth animation settings and animation presets, so you can have full control over the animations you use.
Smart Product Viewer
This is a perfect fit for showing a wholesome picture of your products to online visitors in an appealing and detailed format. The 360-degree spin view allows your visitors to look at your product from different angles.
It also allows you to visually show to readers the functioning of your product. You will get a huge menu of 64 different color dominations and navigation styles. The users can quickly spin your product through their system mouse. Along with adding it to your page, you can also insert animation views as widgets to your sidebars.
Master Slider
With the help of a master slider, you can easily insert awesome content sliders and pictures with sophisticated transition effects. You will get more than 80d different sample sliders that can be used right away with a little customization. Besides the plug-in offers you advanced transition effects as well as touch navigation support which takes user experience to the next level.
The plug-in provides you extended control over the visual ecosystem and you can display the sliders as galleries, parallax, etc. It is designed to satisfy all the SEO guidelines. Whether you look at a 12" desktop screen or navigate through a 5" Smartphone, it provides you an awesome experience as it works on responsive design guidelines.
Conclusion
The animation is among the most preferred ways to make your blog interactive and add an irresistible character to your entire site. In this blog, we mentioned some f t the most ideal animation plugins for your WP blog. You can carefully go through the entire list, compare the features of different plugins that we mentioned and then zero in on the one that seems most suitable.