Direct communication with your targeted group and readers help in increasing and retaining your blog traffic. However, it may be an uphill task for them to repeatedly send emails. post on social media, check the engagement stats etc. For a better and stronger impact you need to tactically tackle such technical travails. One of the best and easiest ways to do this is to wisely use tools that can automate your social media tasks- right from email automation to creating and executing the entire digital campaign with curated post content. Here are a few prominent tools you can rely on:
Hootsuite
Sharing your best posts is an exhilarating experience. However, the same task becomes mundane and stressful when you have to do it on a daily basis. It saps your energy and affects your productivity. An easy way to automate this task is it uses the Scheduling feature of HootSuite.
Hootsuite automates the post-management and scheduling for you allowing you to schedule different times for different posts well in advance.
Not only does it allow you to take better control of your time table but it also relieves you from the digital exhaustion caused by repetitive tasks and switching between different social media platforms. So you would have more time to concentrate on your first love, your passion- crafting awesome content and honing your writing skills.
With the help of Hootsuite, you can set up various social media streams to monitor the posts, tweets, and shares that mention you or your blog.
You can use this information to review the reaction and overall feedback of the digital readers' community that allows you to optimize your blog by working on weaknesses and building on strengths.
IFTTT- A smart and proactive social media assistant always ready to take commands
IFTTT acts as a connecting tool to link different internet services to allow seamless interaction among them. It is available in both website and app format and you can use any one of them depending upon your preferences and convenience.
The IFTT websites has as many as 400 different apps that can be linked with each other for collaborative working by forming a cause and effect equation between them which allows you to define the specific trigger criteria that should automatically prompt the desired action.
In simple words the IFTT is what it says: If this then that.
A free yet effective tool, IFTT connects a wide array of popular applications using cause and effect equations between two applications. It has a wide number of daily use applications, right from automatically opening your garage when the car enters inside your main gate, to switching on your TV the time you enter the hours (that's a bit tricky but possible) but for the sake of relevance we would discuss how can it help you and other bloggers like you.
In short, it helps by automatically promoting the content without requiring any repetitive manual efforts. All you have to do is to set the specific triggers and desired actions based on the same.
For instance you can automatically share your blog posts at the same time when you publish it on your blog. Likewise, you can automatically share the content from one social platform to another (with repurposed format) like sharing the Pinterest post on Facebook.
How to use IFTT?
· All you need to do is to create a free IFTT account and link with the desired social media channels.
· Now go to the search section and explore different integrations and automation
· The simple dashboard interface makes this task almost intuitive for you
· Don't hesitate to try with different integrations automation
· Start with a few of them and once you are comfortable (and it shouldn't take long) you can then come up with more original and innovative ideas.
· Along with different social media platforms/profiles you can even connect emails and virtual assistants by creating an equation of cause and defect between the connected applications.
To determine the high potential social integrations you can consider sorting the results by social networks
By activating WordPress to Facebook posting automation your post would be automatically shared on the Facebook the moment you publish it.
MailChimp: Schedule the mails and personalize the content
Email communication allows you to cement the relations with your readers. For the best impact, you need to use personalized emails to connect with each reader at a more personal level. Mailchimp makes it easy for you. It acts as an end to end marketing tool for bloggers and businesses. Bloggers can create great email messages; targeted digital ad campaigns, build optimized landing pages, and get a detailed up to date reporting of their marketing outcomes. However, its prime feature is the set of capabilities it offers to automate and send targeted emails.
With Mailchimp you can create wonderful email templates that look equally well on PC, laptops, tablets, and mobiles. All you have to do is to explore the vast library of prebuilt templates and pick the one that you like the most and customize it using an easy drag and drop process. Though quick and simple, the customization process allows you to offer the best branding appeal to your content.
The features like welcome messages prompted by filling of the newsletter submission form, building a series of welcome emails or goodbye messages to those who unsubscribe make it a great automation tool to communicate effectively with your targeted audiences.
It offers you detailed reporting for the performance of your email marketing campaign thus putting you in the commanding position to take complete control of different phases and aspects of email marketing.
Mail chimp empowers you to design awesome email templates with minimum- almost zero, efforts. It not only hikes the professional appeal of your emails but also encourages readers to engage with the content.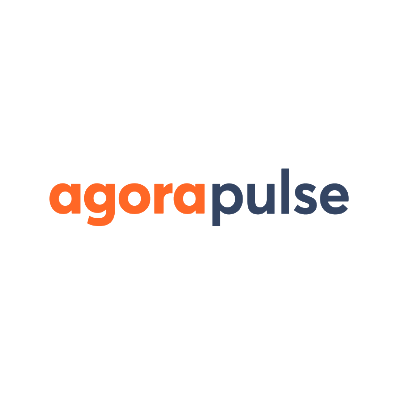 Agorapulse
With Agorapulse you can bring your entire social conversations to the same place that facilitates reviewing and acting on them. This powerful tool creates a chronological series of different content elements including messages, mentions, reviews, and comments. The labelling option makes things even easier and quicker for you and helps in streamlining the workflow.
Salient features of Agorapulse
· With an automated moderation rule option you can set default rules for tagging, hiding, review, or assigning the key messages. It keeps your inbox organized and clutter-free and also enables you to take prompt actions as soon as you enter your inbox.
· You would also love detailed post-management options to automate the publishing routine and queue messages.
· Along with streamlining your posts it also offers better control over your social media community by giving engagement-based ranking to your followers, fans, and influencers.
· You would get automated alerts displaying key stats like hashtags, keywords, trends, and other major stats
· Gathers multiple conversations across different social media site into a single inbox
· Automated notifications to monitor hostages, trends and keywords
· Engagement based ranking for your users to help you identify high potential users
· In-depth reports with key insights presented in an easy to understand format
· Easy key message management with automated user moderation rules
· Extended flexibility to queue or program the content for automated publishing (one time, multiple times or repetitive publishing)

Missinglettr
Missinglettr helps you in automatically generating new social media campaigns by offering you high-value suggestions on the imagery, quotes, content, and hashtags that are most relevant to your article.
In fact, it can independently create the entire campaign using its AI capabilities and notifies you via email so that you can review and if needed, modify it to your preferences.
It will publish social media posts across multiple channels only after you have approved it. You can schedule the posts in advance for the entire year. It empowers you to select the most opportune times and days to publish occasion-based content that leaves a better and instant impact on the targeted audiences.
This smart tool can also help in multiplying your content impact with the help of SEO friendly republishing on reputed platforms like Medium.
Along with your own blog posts the missinglettr also enables you to create an automated social media campaign for your guest posts as well.
Conclusion
Direct communication with your targeted audiences and committed readers allows you to increase the traffic of your blog and strengthen relation with the existing readers. However, communicating with the audiences is a demanding task and not everyone has got the time or resources to manage their communications effectively. By wisely using the sophisticated communication management tools you can automate the technical tasks of communication strategy so that you can concentrate on the content, message and relation building exercises, rather than being challenged by the technical complications.