Now you can manage the posts of your WordPress websites using wpCentral. Apart from editing, viewing and deleting the posts on any website without separately logging in to it each, publishing posts from one website to another is also just a click away. Here is the guide to do the same.
1. Login to your wpCentral panel here.
2. From the Left Panel, click on Manage Posts option as shown below: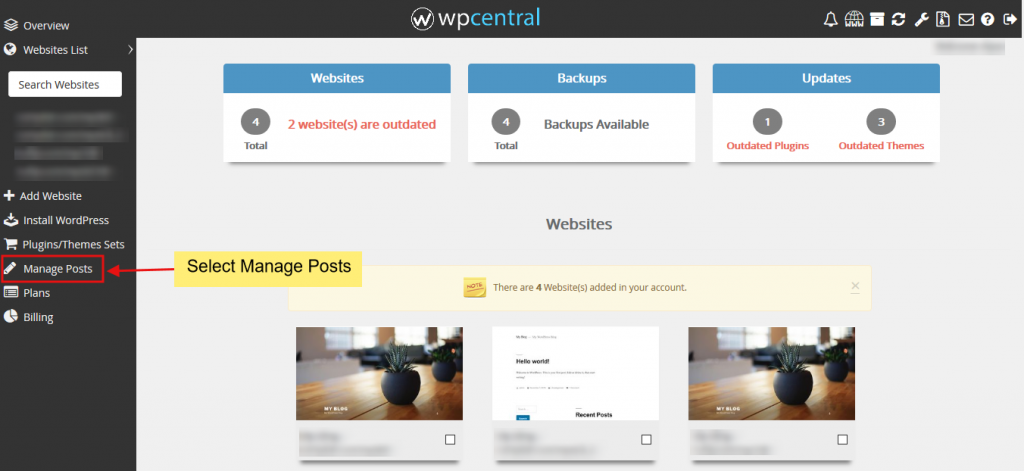 3. You will be redirected to the Post Management page listing all the posts of all the WordPress websites added in your wpCentral panel.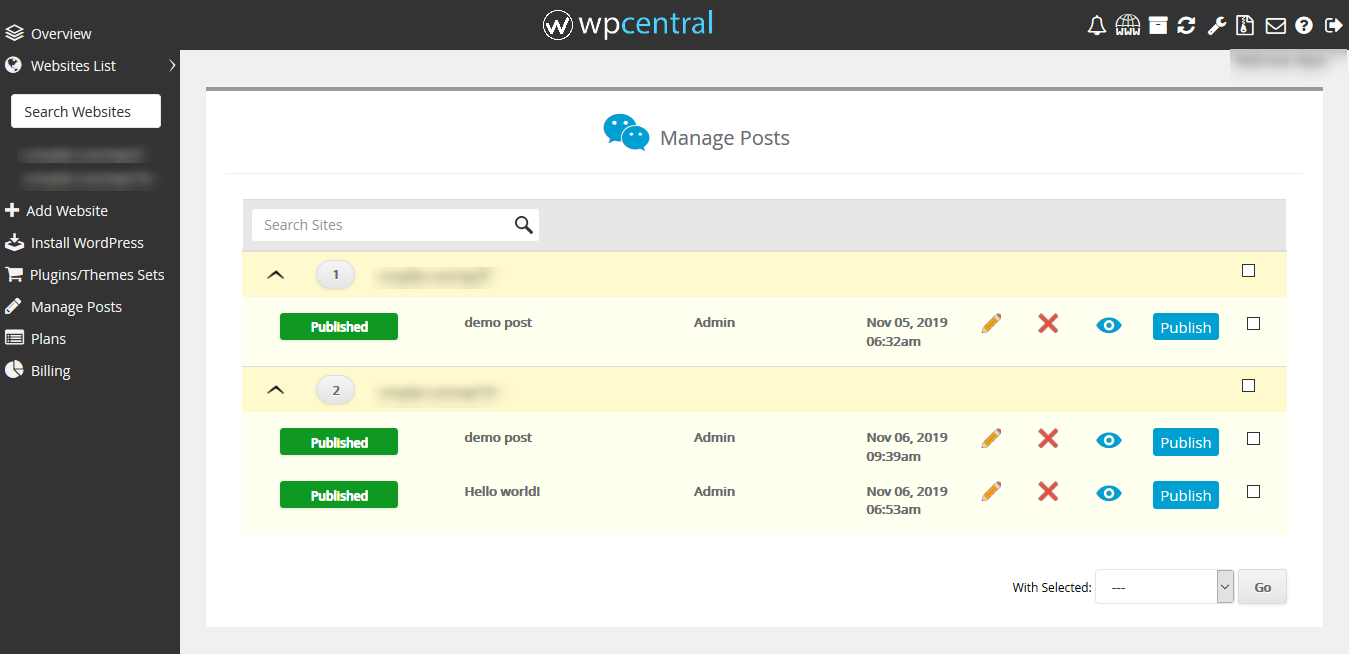 4. You can Edit, Delete and View the posts by clicking on the appropriate icon as shown here.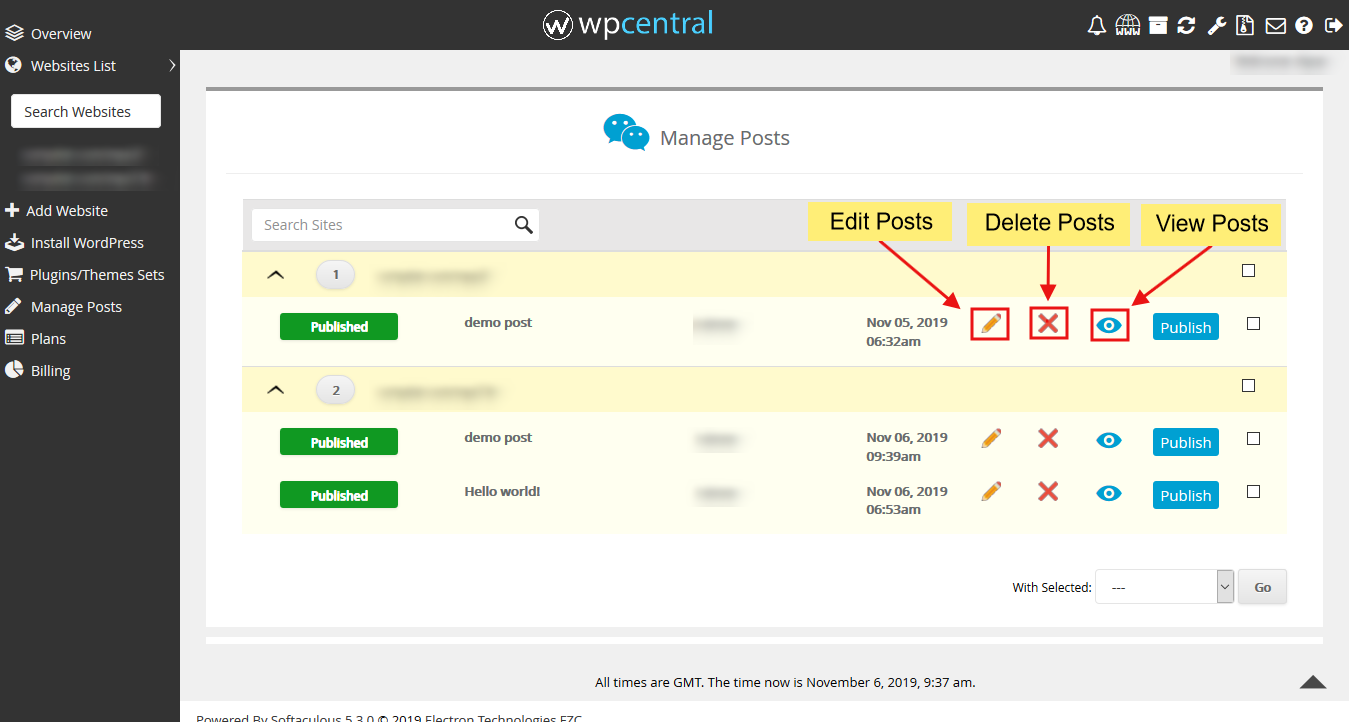 Note: After editing any post, Sync Website data in your wpCentral panel account to get the updated post data in wpCentral.
5. You can publish your posts to any WordPress website added in your wpCentral panel account using Publish option as shown below: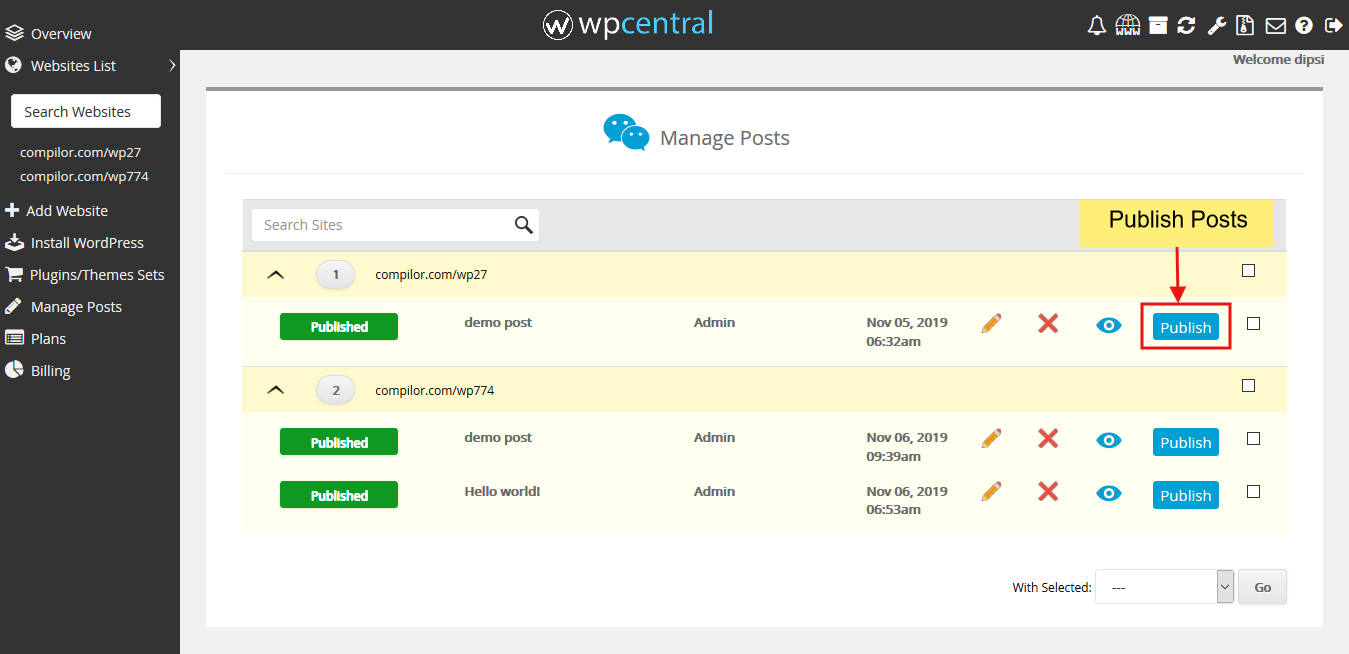 6. A popup will appear showing the list of your WordPress websites. Select the website using the checkbox in which you want to publish the selected post and then click on the publish button.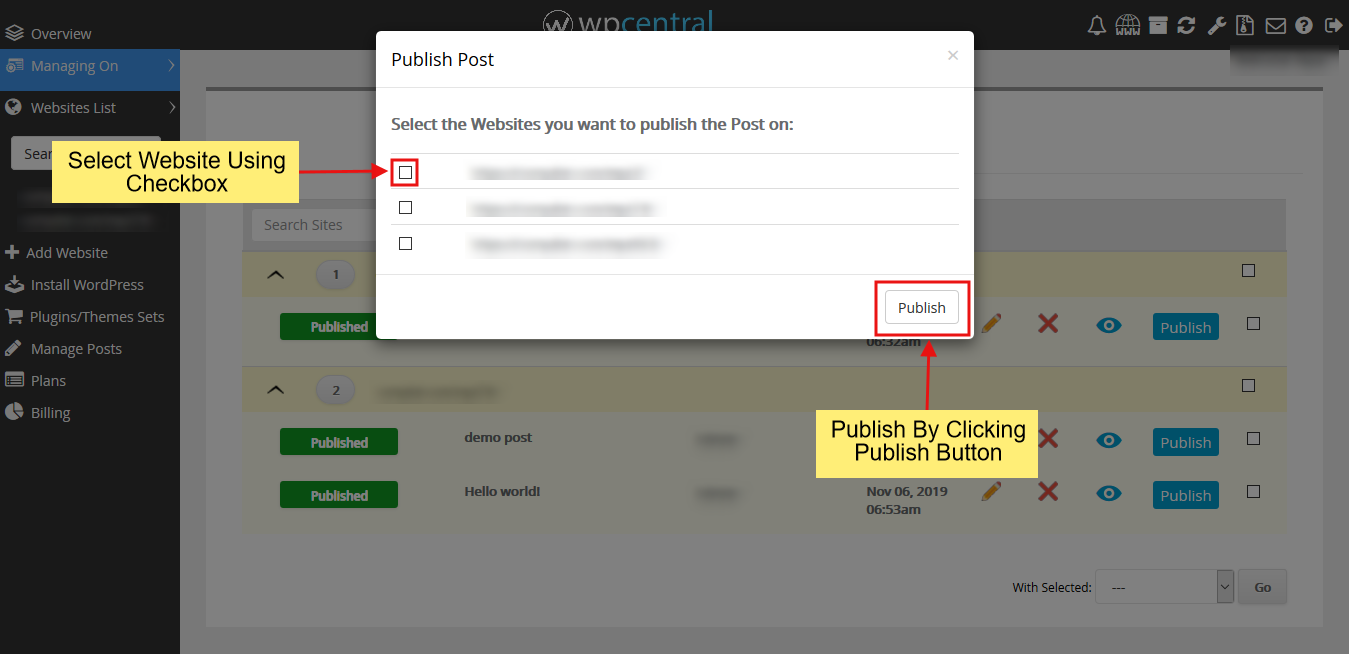 7. That's it. The posts will be published on the selected websites on just one click.